How SureSmile Can Improve the Health and Appearance of Your Smile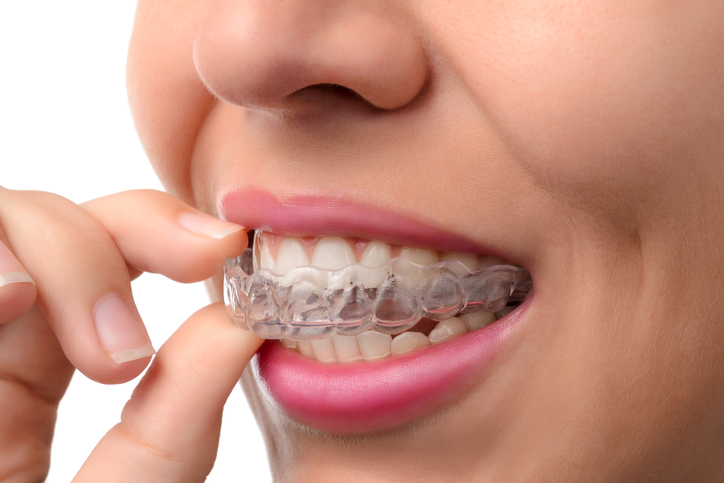 At Slater Family Dental, we understand the importance of a stunning smile that can lighten up a room.
Studies have shown that a straight, healthy looking smile ranks as one of the biggest contributing factors in making a good first impression.
One study – conducted by researchers at Leeds and Central Lancashire University – found that when shown 150 different images of men and women, participants selected the images of those with the most evenly spaced and whitest teeth as the most attractive. When delving into the results of their study, researchers concluded that teeth are the human equivalent of a peacock's tail – a natural sign of health and attractiveness.
At Slater Family Dental, we believe that no patient should feel self-conscious when smiling, laughing, eating or drinking. If crooked, crowded or misaligned teeth have robbed you of confidence in the state of your smile, SureSmile Aligners could offer the solution you've been searching for.
Unlike traditional metal braces that uses brackets and wires to straighten a patient's teeth, SureSmile uses clear plastic aligners that work to straighten a smile discreetly. With SureSmile, patients undergo their orthodontic treatment by simply switching out their aligners once every one to two weeks as directed. No uncomfortable wires, no unsightly brackets standing out from the natural complexion of you smile. Just the amazing results you desire in less time and with minimal effort.
Interested in learning more?
Here's what you need to know about getting the straighter, healthier looking smile you've been dreaming of with SureSmile.
Step 1.) Your SureSmile Consultation
To determine how SureSmile can benefit the health and appearance of a smile, you'll first need to undergo a consultation with Dr. Slater. During this preliminary appointment, Dr. Slater will conduct a thorough examination of your current oral health. In addition to assessing the position and health of your teeth, Dr. Slater will also assess the health of your gums.
Healthy gums are a necessary part of successfully completing orthodontic treatment. Patients with moderate to severe gum disease may need to undergo treatment to restore their gum tissue back to health before undergoing orthodontic treatment.
If Dr. Slater determines that SureSmile Aligners are right for you, a digital impression will be taken of your teeth. Dr. Slater will use that impression to begin the treatment planning process.
Step 2.) Your Fully Customized SureSmile Treatment Plan
Using the information collected from the digital impression and thorough oral health evaluation, Dr. Slater will begin to create a customized orthodontic treatment plan. To determine how to change the complexion of a patient's smile, Dr. Slater will analyze your bite and other anatomical factors to determine the best course of treatment using the SureSmile Software.
This innovative and advanced software will help Dr. Slater fully map out and plan your orthodontic treatment. The SureSmile Software will help enable Dr. Slater to create a full series of aligners that will keep your treatment progressing from week to week. The use of customized aligners helps to quickly adjust a patient's teeth into the desired position.
Step 3.) Start Your SureSmile Treatment Plan
Advanced technologies and innovative manufacturing techniques are used in the creation of your custom SureSmile aligners. This type of precision engineering enables your SureSmile aligners to deliver the exact tooth movement needed to achieve the healthier, better looking smile you've been desiring.
With SureSmile, you get a number of advantages when compared to traditional braces that include:
Faster treatment times
No unsightly wires and brackets
Improved comfort
Eat whatever you want
Brush and floss like before
Why wait any longer to get the healthy, attractive smile you desire? Contact our office today to schedule your SureSmile consultation with Dr. Slater, and start smiling with confidence again.