Keeping Your New Year's Resolutions On Track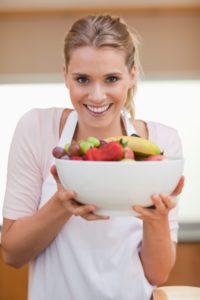 It's been almost a month since we made our traditional New Year's Resolutions. Now is a great time to evaluate progress and get back on track, regardless of our personal goals. Dentist in Aloha, Oregon Dr. Jay Slater and his team are excited to partner with patients who made New Year's Resolutions in 2014!
Break Down the Goals
Many times, our list of New Year's Resolutions is broad and ambitious and doesn't include a plan for success. This could be why we traditionally don't stick with them over time. Take a look at your list – maybe it resembles this one:
Lose 50 pounds
Run a marathon
Get teeth whitened
Quit smoking
Find a new job
These are huge goals, and any one of them would make a fantastic New Year's Resolution. Instead of trying to achieve several really big goals, focus on one – or maybe two – in order to experience solid success.
Plan to Succeed
One of the ways to conquer a really big goal is to make a plan for how to achieve it. If you want to run a marathon, you might start walking slowly and start with a mile at a time and then make a plan from there. If you want to find a new job, you might make a list of tasks to complete in order to achieve that goal. Without a plan, a New Year's Resolution may start to seem impossible to achieve.
Ask For Help
There are some really strong New Year's Resolutions that require the support of others in order to achieve success. A smaller example involves teeth whitening – if you want to see a brighter, healthier smile, then it would be worth the time and effort to consult Dr. Thompson.
For a more serious New Year's Resolution like "Quit Smoking," consider finding a support group or a counselor who can help you achieve this goal. Many communities also offer free help through smoking cessation programs.
Measure and Celebrate Success
For many of us, some form of "lose weight" or "get in shape" show up on our New Year's Resolution list each January. This is an excellent area to ask for help from a personal trainer or qualified nutritionist to help you reach that goal.
With goals like these, it's essential to track success to stay motivated to continue. Maybe you had to start doing push ups against the wall but can now do them on the floor – this is a big deal! Celebrate by going to a movie or getting a manicure – something that marks your progress but doesn't set you back.
No matter what you have put on your New Year's Resolution list, Dr. Slaterand his team are excited to find out how you are succeeding! Call Slater Family Dental at 503-536-1839 for your personal appointment.